Amazon is a necessary evil for most writers and publishers, and by far the best way to get books to a large worldwide readership quickly and efficiently. But many, including me, have concerns with Amazon over labour practices, vast inequality of profit-sharing, tax practices, market distortion, and their unequal relationship with publishers and authors.
Luckily, you can get Small Victories in any number of independent stores.
Here are some we have found:
UK
Hive
Hive is an online network of 360 independent bookstores in the UK. A percentage of the profits go back into your nearest independent bookshop every time you make a purchase, or you can select your "favourite" bookshop to benefit instead. You can also arrange to pick up the book in your local bookshop.
US
Indiebound
Indiebound is a community of independent bookstores in the US. There are two ways to purchase books through IndieBound:
(1) The "Buy Here" button on every book page allows readers to purchase the book immediately, and the sale will support the entire network of independent bookstores.
​(2) By entering a zip code in the "Shop Local" box, readers will be able to choose from among the websites for a list of independent bookstores near them. They will then be transferred to the selected store's website to complete the purchase.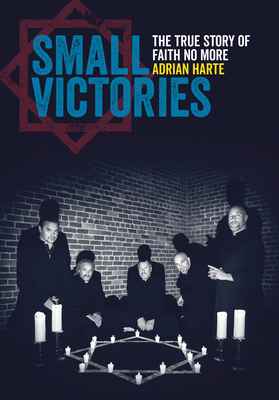 Here's a few in Faith No More territory
Booksmith
Elsewhere in the US:
I'll add some more links for outside the UK and US later but here are some we've mentioned before:
Canada:
Indigo
McNally Robinson